Information and Learning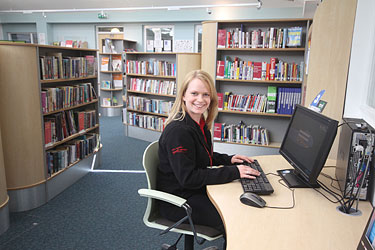 As well as opportunities in the centre for informal and formal learning, people can access information and advice on a range of subjects.
Library
The For All Healthy Living Centre houses the newly extended Community Library. Membership is free. Members can:
Borrow from a diverse range of books, CDs, DVDs and talking books
Have free use of computers connected to the internet.
Books on Prescription
Reading Well Books on Prescription helps you manage your well-being using self-help reading. The scheme is endorsed by health professionals and supported by public libraries.
Friendly and knowledgeable staff are available to help people make full use of the library and provide advice on any council service.
Council Connect services based at the Centre can provide:
Tickets for the Playhouse Theatre and the Winter Gardens
Issue 60+ Leisure Keys, Young Person's Keys
Provide support to apply for Diamond Travelcard and disabled parking permits (blue badges).
For more information contact the For All Healthy Living Centre Community Library team on 01934 426111. Email: hlc.library@n-somerset.gov.uk or visit online.
Latest News
Two new projects: Food Clubs plus A Lifetime of Experience.
READ MORE